The set up: Warner is visiting Taddy on the Upper East Side. They "talk" monogamy after he's just told her he's in-love with her.
A bedroom excerpt taken from Chapter Nineteen: Dom Perignon Rosé
"Hmm." Cupping her breasts in his hands, he circled each nipple with his tongue. "My mouth missed your girls." He hummed to himself. His tongue lashed clockwise then counterclockwise over her bumpy flesh then flicked back and forth over the tips of her nipples.
His fingers found what he wanted between her legs. "You're wet already."
"My floodgates burst the second you told me you loved me."
"Woo-hoo," he shouted. "I L-O-V-E you and I love it when you're soaked." His hands embraced her as he patted and tapped her thin crevice into frenzy. Warner's tongue traced around the areola and then bit down.
He sucked on her nipples and patted the hard nub of her clitoris. Warner dropped his head. Lifting her legs, he buried his face between them. "Yeah, baby?" Her thighs spread wide. All of a sudden, he pressed down on her slit and—exhaled, filling her with air.
"Oooh." Her eyes closed as she dug her nails into her palms. His lips came down over her folds. "Warner." She heard him inhale through his mouth. "Fuuuck." There was a deep suction over her vulva, one she'd never felt. An urge to kick her legs from the orgasm trembled through her as she came.
He held her legs down and repeated his vagina-clitoris-centric kiss over and over again.
Grabbing onto the pillow's edges, she pulled herself up in ecstasy. "I can't take any more. You're driving me crazy."
"Get used to it." He yanked her by the ankles closer to him and buried his face over her clit, rotating his fingers inside her. "Tonight, I want you to come again and again for me."
Her fingers knotted at his scalp, body trembling, she moaned, "Warner, not again—not this soon—I've never…"
Warner fingered her with his entire hand, almost fisting her.
Body shuddering, she couldn't hold out any longer. "Big Daddy." Fuck, fuck, fuck. She held on to his shoulders while her core shook. Shuddering in ecstasy, she creamed.
He buried his face between her legs, lapping her up and muttered, "You on the pill?"
"I've taken birth control for years, not sure why, though. It's not like—"
"Shush." He kissed her feet and toes. "I tested a few months ago. I'm clean. And you?"
"My physical was last month. I'm negative too."
"Tonight I won't come on your tongue. I'll come inside you." He held her legs and arched above her.
"Gonna fill you good, baby girl." His dick rested at her folds, asking permission to come in and unite.
"I've never—" She pressed her palms against his torso. Taddy wanted to talk about this.
"Then we'll use condoms. I'll do whatever makes you comfortable." He reached down to his slacks on the floor and pulled out a foil packet.
"No condom means we're exclusive." She sat up, looking at him, not sure if he understood what it meant for her. This was New York City for crying out loud.
"I want monogamy, Taddy." He confirmed huskily. "We're right together. I've never felt more certain about anything in my entire life." Warner rolled the condom over his erection and pressed down on the tip.
She fell back on the pillows.
I love him. I love him. I love him.
"I feel the same way about you. You're the person I've always dreamt of."
He smiled and held her legs over his shoulders as he slid in. "My love for you is going to grow more and more over time."
Panting, she reached under her and pulled his cock—out.
Confusion etched lines across his face.
She ripped the condom off and laid back down. "I want you." On her back, she tucked her hips, allowing his raw dick to rest against her slit.
"Taddy…" Warner didn't pull away. He didn't push himself in farther, either.
She felt his dick where she'd left it. It was her call. He seemed to be fighting the urge to ram her. Taddy could tell. "Quite a gentleman you are, Warner Truman." Her body moved closer as she shimmied.
Warner stayed arched on his knees, holding her legs up. "I always knew you'd be the aggressive one." He swung her ankles out to the right, leaned over her, and kissed her. "You sure you want to go bare?"
Legs pressed to the left, she gazed at her lover. His arms were flexed, holding her tight.
He was ready. Warner cared. "More than anything, Big Daddy," she replied as he swung her legs back over his shoulders.
His eyes closed as he descended inside all the way. So full. She wasn't able to control the tremors building inside. Every follicle on her skin felt alive, and her body spasmed.
Her Big Daddy smiled and opened his eyes again.
"Red." He leaned over and pumped into her. "No crying tonight, promise?"
"Swear." She smiled, getting into it, hoisting herself by his shoulders and kissing him.
Taddy thought for a brief second about Irma and elected to put off telling him about her family until morning.
"So beautiful." Warner lay next to her. "This is better. I can kiss you and talk to you." He lifted her left leg over his right shoulder and slid his sex in. "I forgot you don't like to talk during sex."
"I do now. You can say whatever you want to me," Taddy admitted. "Last time I shoved my tits in your mouth. This time I'll suck on my own." She tugged slightly at her right nipple.
Warner pumped under her, his face close to a howl. Extending her tongue, she licked her breasts. "I've never…"
"My centerfold pictures don't do me justice." She licked at her other nipple.
"Such a tease." He pounded her at rapid speed, stimulating her for a second time.
"You're tearing me apart." Taddy held on to his shoulders and kept her eyes focused on him, like he wanted.
"Go with it, honey, go with it." He slowly pulled out then back in again.
"I am." Her body burned again. "I'm coming again." Not easing up he drove in deeper.
"Me, too—I'm coming—aaah." His neck muscles knotted, and his eyes dilated, "Love coming the same time as you."
She massaged his chest while he filled her with his hot seed.
He kissed her as he drained his scrotum inside her. A pillow caught him as he fell back and stretched out. Warner was asleep in a few minutes. The lights from Park Avenue danced over his muscles as his body's heat kept her warm.
Taddy lay on his chest feeling loved. She'd waited her whole life to have him. He was hers.
Celebrity Dream Cast for Unscrupulous:
Joe Manganiello is…Warner Truman: (33) a billionaire widower who owns Truman Enterprises. He's tired of gold-digging hanger-on types.
Olivia Wilde is…
Tabitha "
Taddy Brill
" Adelaide Brillford: (27) an obsessive masturbator who is Lex, Vive and Blake's lifelong friend. She's a self-made millionaire and owns Brill, Inc.
Scarlett Johansson
…Alexandra "
Lex" Easton
: (27) fashion designer to the stars and founder of Easton Essentials. She's the late rock-n-roll legend Eddie Easton's daughter.
Chris Hemswort is…Blake Morgan III: (27) a gay, gorgeous top who is estranged from his husband. He co-founded Brill, Inc. and is the brains behind many of Taddy's accounts.
Lindsay Lohan is…Viveca "Vive" Farnworth: (28) a party girl who met Lex, Taddy and Blake in boarding school. Vive is the editor-in-chief of Debauchery Magazine and liquor heiress.
Taylor Swift is…Kelly "Kiki" Ivy Kailyn Izatt: (21) a virgin Mormon assistant to Taddy Brill. She moved to New York from Provo, Utah, with dreams of making it in the big city.
Cam Gigandet is…Sheldon Truman: (32) Warner's younger brother. A retired male fashion model, he travels the world jumping from one circuit party to the next.
*I received a copy from the author in exchange for an honest review*
Welcome to the lifestyles of the rich and famous or at least that's how it feels when you read Unscrupulous. The story takes place in Manhattan the playground for all in the business world.
Think Sex in the City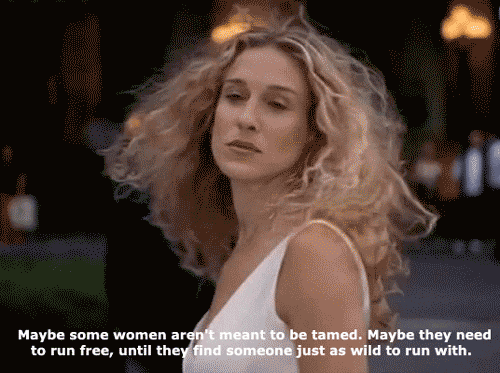 meets Wall Street.
Taddy Brill self-made millionaire has everything a young woman would want Sex appeal, good looks, her own business, money up the kazoo, loyal friends and yet the one thing she doesn't have and won't allow herself to have is the love of a good man, family has a way of fucking with your heart and head and Taddy's family won that prize.
Warner Truman is a self-made man worth billions, widowed and through with love because of a betrayal. Hunk is not a strong enough word to describe him. Tall, wide shoulders, tree trunk legs and a smile you could get lost in.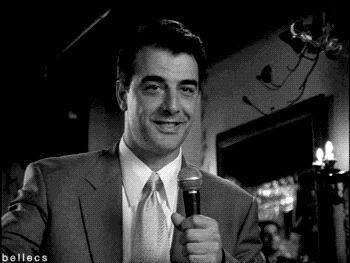 When these two meet sparks fly and the sizzle begins and as quick as it began it was over. Betrayal remember…
Being super rich doesn't exclude them from pain, heartache and the feeling of despair even they have skeletons in their closets…some more than others.
I have to say I never read a book that referred to designer names so often, I felt like going out and committing a bank robbery
so I too could indulge in the luxuries the characters in the book did.
The author did a great job in bringing all the characters to life; Lex, Vive, Blake, even the secondary ones played a role important to the storyline, by the time I finished the book I knew them well. Kiki cracked me up, she was the virginal innocent mid-westerner who Taddy took under her wing, I could almost see the expressions on her face when Taddy talked sex!
For me it was too much talk about business and friends and the extravagant lifestyle they led and not enough action, I wanted more Taddy and Warner. I found myself skimming over the pages looking for the good stuff, I needed more if you know what I mean!
Don't get me wrong; when the two are reunited, you will have to wipe the steam off your glasses,
Warner is one HOT commodity and Taddy
knows how to tend to his goods but will she be able to put the past behind her and move forward with Warner or will her fear and family fuck that up too?
You'll need to read the book to find out the answer to that question.