THE CONTRACT
E.R. PIERCE
Paige Reynolds makes the biggest decision of her life and follows her heart.
She's ready to open her mind, soul, and body to her-Sir.
AUTHOR BIO:
I've been writing for as long as I can remember. I wrote my first story when I was in seventh grade--A first person account of an entire summer.
I went through a massive teen angst poetry phase, and I have notebooks and binders filled with prose.
Over a year ago, Ceithin and Aurelia showed up in my head.
They yapped incessantly, demanding I sit and tell their story. After a month or two of being woken up with harsh whispers, I started writing. They haven't stopped, and in fact, brought friends. Now my head is filled with stories, scenes, snippets and crazy people.
Cue Law and Order music here: dun, dun. These are their stories. I write with emotion, occasionally a temper and I let my words flow free. I dabble in paranormal, contemporary romance, erotic fiction and darker urban fantasy.
Oh, and hey... I'm a Virgo.
LINKS:
http://www.amazon.com/The-Contract-My-Sir-1-ebook/dp/B00F2M6CL2
website
http://www.erpierce.com
twitter username E_R_Pierce
https://www.facebook.com/authorerpierce
MY REVIEW: 4****
I received ARC for honest review.
A short story exploring the possibly of a Dom/Sub relationship. We meet Paige and Sir/Nicholas and right away, you know they shared a past one that ended with them "taking a break".
I wish I knew more about their past but then that would be another book.
What I think is unusual with the Sir/Sub duo is the sub, Paige has terms of her own, ones that define what she expects from her Dom and if the two can agree and combine their required terms then a contract will be struck.
She definitely has spunk and a sense of humor, the words that come out of her mouth as she describes her pussy will make you laugh. It's clear the two love one another so let the games begin, with sex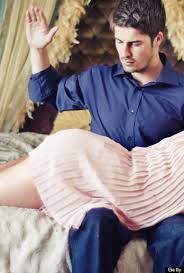 "ala" Sir taking Paige the way he wants and needs!
Lock and Key is the next book in the series due out Sept. 17.