Secret Maneuvers – Released – June 14, 2013
Re-released with new cover on September 23, 2013
Book Blurb:
Some mistakes from the past haunt us forever...
One 'dear John' letter haunts Bobby Baker's every living moment. It's the letter he stupidly wrote to his high school sweetheart, Belle, right after he left to join the Army. The letter that he told her that he wasn't so sure if they were ready for forever yet. But before he can let her know that the letter, and his second thoughts, are nothing but a mistake, she up and disappears from the small Georgia town they were both raised in.
unless fate steps in with a second chance.
Fifteen years later, Belle unknowingly walks back into Bobby's life when her job as an ATF Agent forces her to work with a group of men secretly headed by the CIA to help her track down whoever is involved in funneling black market weapons to a drug cartel in Mexico.
Bobby will use this mission to try and soothe Belle's hurt feelings while proving to her that their love is still meant for forever. He'll use every dirty trick he's learned since he joined the Army to maneuver her back into his life for the long haul. But Belle's not making it easy as she keeps him at arm's length in the hopes that mistakes of her own never come to light.
Excerpt:
Planting my hands on my hips, I growled, "You trying to tell me that you haven't been playing some kind of game? You disappear for fifteen years without so much as a clue to where you're headed, then waltz back into my life and try to pretend I don't exist? You don't have the kind of love we had, Belle. Hell, you don't have a man like me—who's had his mouth on you, his cock in you—and then pretend like he doesn't exist. Now, I'm telling you, I'm tired of this game and I'm tired of fucking waiting for you to give me a second of your time so that we can talk about this shit."
Throwing her hands up in the air, she stumbled backwards a few steps and then screeched, "There's nothing to talk about, Bobby! Besides, I didn't have the man's mouth and cock. I had the boy's. There's a difference. A man, a real man that is, keeps his promises. Like the ones he made to come back. A boy hasn't grown up enough to realize how important promises are to keep."
Website Page:
http://jessielanebooks.com/ex-ops-series/secret-maneuvers-1/
Secret Maneuvers Two Chapter Excerpt Page:
http://jessielanebooks.com/ex-ops-series/secret-maneuvers-1/excerpt-2/
Secret Maneuvers Playlist Page:
http://jessielanebooks.com/ex-ops-series/secret-maneuvers-1/sm-playlist/
Available to purchase at: Amazon:
http://www.amazon.com/Secret-Maneuvers-Ex-Ops-ebook/dp/B00DE50XLO/ref=sr_1_3?s=books&ie=UTF8&qid=1371208507&sr=1-3&keywords=secret+maneuvers
All Romance Ebooks:
https://www.allromanceebooks.com/product-secretmaneuvers-1209591-149.html
Barnes & Noble:
http://www.barnesandnoble.com/w/secret-maneuvers-jessie-lane/1115657211?ean=2940016419077
Smashwords:
https://www.smashwords.com/books/view/316550
GIVEAWAY:
a Rafflecopter giveaway
MY REVIEW: 5*****
I received this to read/review and I'm so glad I did! I was hooked by the prologue, two teens confessing their undying love for one another. Bobby Baker, high school football star, popular and coming from a good family. Annabelle "Belle" Smith lives on the wrong side of the tracks,
abused by her alcoholic father and shunned by most of the kids in school, but not by Bobby. Life is about to take an unexpected turn, Bobby is headed for Army basic training promising to return to Belle for their happily ever after.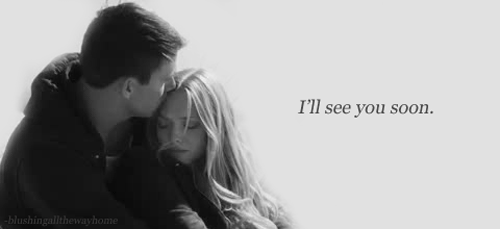 "Come here and give me some hot memories to keep me warm on the lonely nights to come, baby" Thirteen weeks later and Belle's life changes forever with one Dear John letter.
"I'll be honest, Belle, I'm not sure I'm ready for forever for us. I'm not sure that we should run off and get married right now. We're so young." I cried with Belle, I was so heartbroken!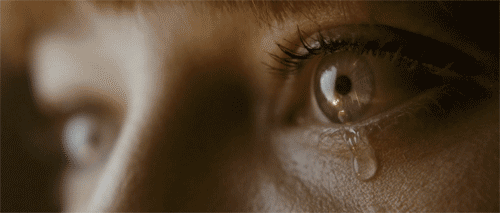 Bobby ripped her heart out. Jump fifteen years, Belle is an ATF agent working on a gun smuggling
case
and is assigned to work with Bobby, now a member of a Special Ops Team. I really got into this story, I adored Belle, she was a strong female role and didn't let life beat her up. After the break-up she picked herself up went to college and made a good life for herself. When she and Bobby are thrown back together sparks fly, lightning bolts buzz and it's like
the dark clouds that hung above them for fifteen years has lifted. Only Belle has a secret, one she fears will have Bobby turn away from her, again. This is a good romance/love story that spans over fifteen years and mixed in is the thrilling undercover work as they work together to discover who is responsible for smuggling the guns. Don't worry there is plenty of steamy-licious sex, Bobby excels in using his tongue and fingers
not to mention he's hung like a horse. "His tongue was traveling over my entrance, up and over my clit, licking me like he couldn't get enough of me" If you like, romance, erotic moans, passion and danger/thrills this one is for you. In the story we meet Declan Sullivan a member of the Ops Team, he sounds like one bad boy who enjoys a woman's body, I hope the author will do a book about him
he's HOT too!
The author has informed me there will be more Special Ops, YES!
Riley #2 - Stripping Her Defenses
Lucas #3 - Engaging Her Heart
Declan #4 - Capturing Her Love