Scarlett lives in the Midwest with her sexy husband, two girls, and three furbabies.

She dabbled in writing right after college but it wasn't until she took up blogging eight years ago that she started writing seriously.

After writing a few boring service pieces for some online publications, she went back to her true passion, fiction.

When she's not busy writing steamy stories, she can be found with her nose in a book, camping, or geocaching with her family.

She loves Diet Coke, Tina Fey and Amy Poehler, and 80's hair bands.
Lizzie always played it safe in life with her job in corporate accounting and her boring boyfriends. Frustrated one night while working late at the coffee shop, she meets Brett. He's different than any guys she's ever dated and on a whim, she agrees to go out with him. Brett has a kink he later reveals to Lizzie that helps her become the woman she was always meant to be.
Contains strong language and sexual situations. Intended for adults over 18.
I seriously can't believe he did this to me again. I settled into my booth at Starbucks with mocha, my laptop, and my bag from work. Once again, my boss Dave had given me some reports to do at the last minute. And he needed them by tomorrow - at like 8:00 a.m. At least I could get out of the office and do the work here.
As I was shuffling through my papers, I noticed him walk in. He was probably close to a foot taller than me with broad shoulders, wearing a black leather jacket and snug jeans.
He glanced over at me and smiled. My stomach did a flip-flop. He had gorgeous brown hair, cut short, but long enough to run my fingers through. Why am I thinking that? His chocolate brown eyes sparkled when he smiled. I gave him a nervous smile in return, turning my attention back to my work.
I stole glances at him as he stood in line for his drink. My gaze traveled down his back, and I couldn't help but notice the way his jeans fit his body. He turned around, finding me watching him. My cheeks were warm, filled with embarrassment as he walked over to me. Shit! He was going to sit next to me!
"Hi there." His voice was a deep baritone, sending shivers down my spine.
I was suddenly sorry that I wasn't wearing something sexier than my jeans and sweatshirt.
"Hi."
"Working?" He nodded to the papers and laptop in front of me.
I rolled my eyes. "Yes, unfortunately."
"What do you do?" He took off his jacket, and I was almost breathless at the sight of his arms in his short-sleeved t-shirt. Not only was he ripped, he was covered in sexy tattoos that disappeared under his shirt sleeves. I was guessing they were some sort of tribal symbols, but I knew nothing about tattoos.
I had a serious phobia of needles.
"I'm a corporate accountant." Man, did that sound boring when I actually said it out loud.
Grinning, he said, "Sounds exciting."
I smirked. "It's so not. My boss is sort of a jerk too. He's the CFO and he dumps a lot of work on me, hence why I'm working here late at night."
"Well, that's a bummer. You shouldn't let him take advantage of you," he murmured, leaning forward towards me.
My heart started pounding, and my mouth went dry. He smelled amazing - clean with just a hint of soap and that woodsy, masculine smell. "I know....I just..." I stammered.
Why did I let him take advantage of me?
"Can't say no?" he finished for me with a slight smile on his lips. Oh those sexy lips. Suddenly all I could think about was kissing them.
I let out my breath, trying to shake the cobwebs from my brain. This was not like me. Guys never had this effect on me. "I guess not. It's not as if I had anything else exciting planned anyway."
"No? A pretty girl like you doesn't have a boyfriend to keep her busy?"
Oh my god, he called me pretty! I shook my head. "Nope. Work keeps me busy. I don't have much time for anything else. I haven't really had much luck in the men department lately either." Did I just say that? Why was I being so open with him?
"I bet. Hmmm...Sounds like maybe you're going out with the wrong kind guys. Maybe you need to change that."
Four orgasms and a second shower later, we were sitting in my living room eating a pizza. We had worked up quite an appetite tonight. He leaned back casually in his boxers while I sat with my feet tucked under me, wearing his favorite faded Green Bay Packer t-shirt.
"Tonight was amazing, baby." I smiled almost shyly at him as I took a drink of my water.
He gave me a wicked grin. "Damn straight it was!"
I felt my cheeks get warm. "You enjoyed watching me with that girl, didn't you?"
"Fuckin'A I did. Hottest thing I have ever seen." He set his plate down. "Babe, remember that time that I mentioned me watching you with another guy?"
I swallowed my pizza and nodded. "I do. Why?"
He pulled me close. "Well, I've been thinking about it and watching you tonight makes me realize how much I want that. I love to watch your pleasure. And I love to watch you come."
I squeezed my thighs together at his words. "Wouldn't you get jealous?"
He ran a hand through his hair. "I've given it a lot of thought. If I controlled the situation - picked someone for you and was there, I don't think I would. Would it bother you to have another man touch you?"
I thought for a second. I wasn't sure. He got me so hot I hadn't even thought about another man's hands on me in months. "I don't know. If you were there with me, with someone you had picked for me, I don't think so."
"Well, what if I told you that I knew someone interested?"
I pulled away a little and looked at him. "What?"
"Remember when we ran into that buddy of mine a couple of weeks ago? And we hung out for a bit? Sebastian?"
I moved away from him as I thought about it. I remembered his long, jet black hair he kept tied back and his baby blue eyes that looked at me as if he was undressing me with them. I had even mentioned to Jillian that if I wasn't taken, I would so hit that.
"Yes, I remember him," I stammered, my cheeks warm.
"What? Did he hit on you?" He grabbed my arm.
I shook my head. "No, not at all. I just remember him. And he's hot," I whispered with a smile.
He grinned back at me and pulled me onto his lap. "I'm glad you think so." He reached between my legs, exploring my damp folds. "Does that mean you agree?"
I let out a sigh as he moved his lips down my neck and he slid a finger inside me. "Mmm...Let me think about it."
He pulled my t-shirt off and drew one of my nipples into his mouth. I ground myself on his finger as he sucked the tight flesh. He pulled away from me, and I let out a moan of frustration.
"Ok, baby." He moved his lips back up my neck. "Just think about it."
I gasped, and he slid another finger inside me. To be honest, the thought of him watching me fuck his friend Sebastian turned me on like crazy. I threaded his hair through my fingers. "Baby, please fuck me again."
He groaned and pulled down his boxers. He put his hands on my hips and moved me so that he could impale me on his cock. "With pleasure, baby."
"But I do want to," I said, hooking my leg over his as I nestled up against him. Brett wanted to take me to a swingers club. We'd talked about it for a few weeks now and while I was no longer the sexually sheltered girl I'd been when he met me, this exploration was new to me. He was good at talking to me about it all though--asking me what I wanted, what my fantasies were. He made me feel comfortable enough to share anything with him.
He'd brought up going the swingers club when recently I'd told him I'd thought about being with a girl while he watched. After he watched me have sex with his friend Sebastian, I thought this was something else hot we could try. I'd never done it before and the idea of doing it while Brett was there made me hot. His kink to watch me was quickly complimented by my newly found kink to be watched. He was on board with me being with another girl; he'd watched me with his best friend for God's sake. The night I told him about this fantasy, he'd fucked me hard and made me come so many times, I had to finally beg him to stop. Of course then he just fucked me more.
He never made me do anything I wasn't ready for or didn't want to do, but since I confessed this, he mentioned going to this swingers club he was a member of more than once. He hadn't been there since we started dating, but said it would be a good place to safely find what I might be looking for.
I ran my hand down his smooth chest, admiring the tattoos that covered his body. My hand stopped at his nipple, teasing the ring that hung there. I loved his nipple rings, especially flicking them with my tongue. Doing that to him long enough usually drove him to attack me, which was what I was wanted.
He groaned and clutched my hand. "Mmm, ready for more, huh?" he asked with a sly grin.
I was always ready for round two - or three, or more even – with Brett. He'd awakened a sexual hunger in me I had no idea existed. He joked about being my sexual 'liberator'.
My Review: 4 stars
A chance meeting at Starbucks has Lizzie and Brett hitting it off right away
which surprises Lizzie as she normally
dates the "safe and boring" type. Brett is far from boring; sexy, ripped, tattooed
and the owner of a tattoo shop while Lizzie is a corporate accountant and doesn't have much
experience when it comes to men. Come along for the ride as Lizzie discovers she has a kinky side,
one Brett helps to bring out, a side that enjoys being watched while engaged in sexual kinkery.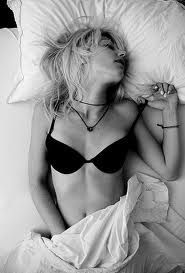 Brett loves to watch Lizzie; it's a big turn on whether she's pleasing herself or someone else
.
Hot and stimulating sexcapades will have you seeking out your own partner!