Title:
Bohemian (Stone Masters Vampire #4)
Genre:
Paranormal Romance
Publication Date:
October 22, 2013

Immortals exist. Their underworld is real.

And they want her dead.

When a girl goes missing from the streets of London, Inspector Ingrid Jansen sets out to find her, but with every step she takes toward solving the case, mysterious forces mobilize to stop her.

Infamous vampires Jadeon and Orpheus reemerge into Ingrid's life. But what are their intentions? Are they allies or enemies?

Ingrid will be forced to push past the boundaries of fear and love in order to solve a centuries-old riddle that delves deeper than she could have imagined
This is the time to let inhibitions go. This is the time of the Bohemian.The Stone Masters Vampire Series:

A Vampire's Rise

,

A Vampire's Reckoning

, &

A Vampire's Dominion

).

Mortal Veil Stone Masters 0.5 short story
Purchase Links
Vanessa Fewings (aka V.M.K. Fewings) is the award-winning author of The Stone Masters Vampire Series. Her first erotic novel, Enthrall, will be released later this summer. Prior to publishing, Vanessa worked as a registered nurse and midwife. She holds a Masters Degree in Psychology. She has travelled extensively throughout the world and has lived in Germany, Hong Kong, and Cyprus. Born and raised in England, Vanessa now proudly calls herself an American and resides in California with her husband. Vanessa has been invited as a special guest to attend the Anne Rice Vampire Lestat Fan Club's Annual Ball and Undead Con in New Orleans this Halloween. Alongside some of the most distinguished authors, including Anne Rice herself, Vanessa will be a guest on writer panels and at the author meet and greet where fans will get the chance to chat with her personally about her new vampire novel Bohemian.
Vanessa Fewings is repped by management firm IPG.
Connect with the Author: Facebook | Website | Goodreads | Pinterest | Twitter
Tour-Wide Giveaway 5 Signed Copies of Bohemian Open To US, CA, UK
a Rafflecopter giveaway
My 4 Star Review:
Damn, I am disappointed I did not know about the first three books before I read this! I received the arc to read and review for the blog tour and I was blown away by the intense storyline. We have Ingrid Jansen an investigator for Scotland Yard who is working on a counterfeit case involving Lord Rupert Hauville. Ingrid has her own way of investigating the facts some almost criminal, breaking the law to get at the truth! An underworld of vampires help set the stage for an exciting and almost believable tale as Ingrid discovers the hierarchy the vampires have in the world she lives in. We meet Orpheus a vampire who branded Ingrid to keep her safe, with the mark of a Gothica, (branded a vampire's servant) then add a love connection with Jadeon now we have a love story!
Ingrid and Jadeon, a forbidden love… Jadeon is Dominion head of vampires and the storyline gets hot! She stumbled upon the lair of vampires in the previous books and the branding is sign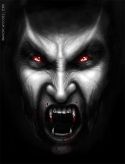 she is "taken" and not to be harmed. The author has done an excellent job in bringing to life the nightwalkers (vampires)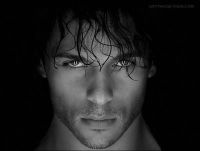 from missing persons, to the secret society of vampires, deceit with a remarkable twist to the ending.
It all felt real, I could imagine bumping into one of the beautiful creatures
and falling in love myself. Ingrid will suffer a significant loss, one that will lay heavy on her heart and her life will never be the same again. I must go back and read the first three books, I need to know their beginnings and live their story, to know more about each one. The secondary characters
Sebastian, Anais,
Beatrice, Alex, Jadeon's brother to Paradom
a winged vamp that hangs from chandeliers and eats cat food make for one incredible story you will not want to miss.
This is not your usual vampire bites your neck and turns you, rather a mystery as the immortals work with mortals to keep their existence a secret and society balanced, moving forward in all their glory.