Hell's Knights (The MC Sinners #1)
Heaven's Sinners (The MC Sinners #2)
Author: Bella Jewel
Genre: Biker Erotica
Hosted by: Love Between the Sheets
HELL'S KNIGHTS SYNOPSIS
Sex. Who really knows sex?
I mean, we've all had sex, great sex even but when you get down to the details,
how many of us actually see sex for the raw, primal act that it is?
I thought I knew sex.
I've had sex. Heck,
I've felt lust.
Once, I've even felt love.
I thought I knew exactly what sex was.
Until I met Cade.
He's the meaning of sex.
He's a biker.
He's dangerous.
He's powerful.
He's dominant.
He wants me.
My world is about to change, for the better? I don't know.
But here's my story, I hope you're ready for it because it's not the beautiful,
heart wrenching story most people have to tell.
It's passionate, forbidden, morally incorrect and downright, fucking beautiful.
Goodreads Link:
http://www.goodreads.com/book/show/18211118-hell-s-knights
BUY LINKS:
Amazon US:
http://amzn.com/B00EN6DO4G
Amazon UK:
http://www.amazon.co.uk/dp/B00EN6DO4G
Barnes & Noble:
http://www.barnesandnoble.com/w/hells-knights-bella-jewel/1116523793
Kobo:
http://store.kobobooks.com/en-US/ebook/hell-s-knights-the-mc-sinners-series-1
iBooks:
https://itunes.apple.com/us/book/hells-knights-mc-sinners-series/id689800173
MY 4 STAR REVIEW:
"I hate being the child that isn't wanted. It's a shitty feeling to have no one in the world that wants to love you. Not one, single person."
That was Addison's life, a life she lived with her drug-addicted whore of a mother.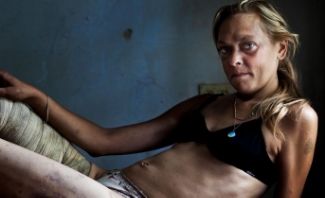 She knew nothing else, raped by Jasper her mother's pimp over a span of many
years, she accepted it,
it's how she survived until that one day, the day her mother died. With nowhere else to go, she contacts her father a man hasn't seen in years and everything is about to change.
Her father, Jackson (Jacks) is the President of the MC Hell's Knight's. I was sucked into this book from the prologue, chapter after chapter I found myself turning the pages faster and faster, I fell hard and fast for Cade Duke, dark messy hair, green eyes and the clubs VP, he has eyes and a hard on for Addison.
I loved the banter and angst between Cade and Addie; he's a hard ass biker who doesn't take any shit and demands total control and Addie just found her freedom after years of abuse and won't be ordered around
.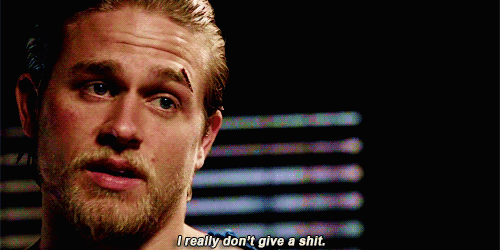 Angst bears the most delicious and amazing sex Addie has ever experienced and Cade needs to claim
her as his own.
I like how the author slowly meshed the father/daughter relationship together and hearing his side of what happened between him and her mother. We are introduced to Spike, a biker from a rival MC who holds a grudge against Cade he's another hard ass whose story will tear your heart out.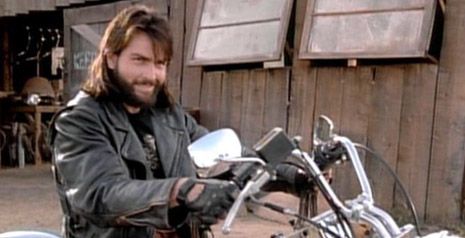 Life seems to be getting better for Addie only she has a secret she's not telling, one that could lead her back into the hands of her mother's pimp. "Not all stories have to be told, you know, sometimes…sometimes they are better left closed" I can't wait to read Spike's story in Heaven's
Sinners.
HEAVEN'S SINNERS SYNOPSIS:
Spike knows tragedy, he knows that feelings are better left hidden.
He refuses to put his heart out there again, it's a pain he's not willing
to ever let himself feel.
He's got a mission.
He's got a goal.
Nothing is going to get in his way.
He will seek his revenge.
But then there's Ciara, the sister of his deceased wife.
She's beautiful and damned determined to throw herself into his
life in hopes they can reform an old friendship, but Spike won't hear of it, and
Ciara refuses to give up.
Who will win the battle of wills?
Goodreads Link:
http://www.goodreads.com/book/show/18364153-heaven-s-sinners
MY 4 STAR REVIEW:
Hopefully you have already read Hell's Knights where we were introduced to Spike and Ciara, if not that's okay you can read this as a stand-alone. Spike is the President of the Heaven's Sinners MC Club and Ciara is his deceased wife's (Cheyenne) sister. They had a past before he married Cheyenne one of friendship only both wanted more but never shared their feelings out of fear of losing the friendship. After Cheyenne's death blame was placed, feelings were hurt and guilt buried itself deep inside both Spike and Ciara. Now brought back together the two struggles with the hurt and pain each endured. First, let me tell you about Spike, muscular, tattooed, and sexy as hell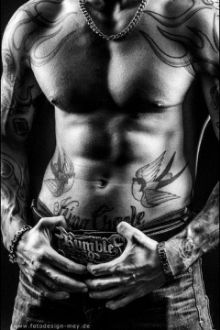 and his cock barbells have spike ends that the "ladies" pull off with their teeth!
He loves to f**k and gets off on watching others while they f**k/suck!
Oh yeah, he's my man.
Ciara is cocky and strong willed, she wants/needs Spike's forgiveness and she won't give up until she gets it. She grew up in the shadow of her sister and that pain is still raw. I sat on the sidelines cheering that these two would set aside the past and move forward, I wanted them to be together. They were like a pot of boiling water with the steam needing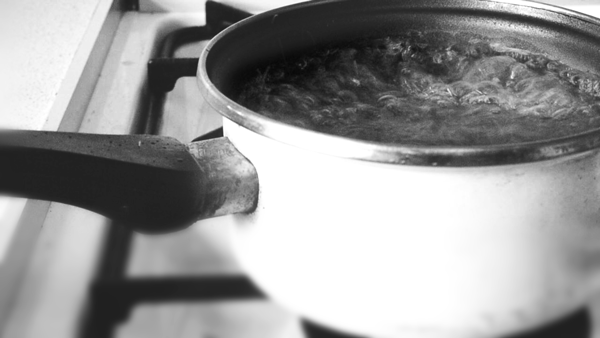 to be released before it blew.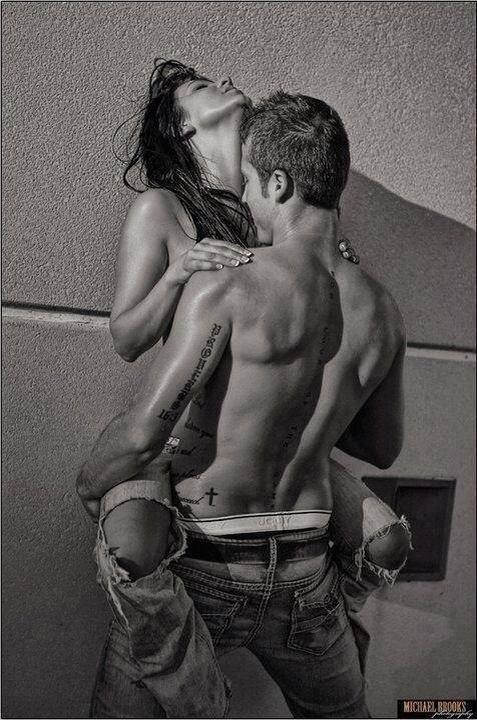 Steamy and hot will have you turning the pages craving more and you'll get it
.
Spike is looking for revenge for the death of his wife, and when he finds the one responsible all hell breaks loose.
We are reunited with Addie and Cade; Cade's the VP from Hell's Knights a rival MC Club and was Spike's best friend and we learn that Jackson, Pres. of Hell's Knights has a
secret fetish.
He's going to need his own book! If you like bikers, harsh language, hard f**king, and all that comes with the lifestyle then this one is for you…and ME!
Until we ride again…
ABOUT THE AUTHOR:
Bella Jewel is an Aussie girl through and through. She spent her life in Western Australia, growing up in many different areas of the state. She now currently lives in Perth with her husband, children and mass amounts of pets. She's crazy, fun, outgoing and friendly. Writing is her passion, she started at the young age of 18 but finally got the courage up to publish, and her first novel Hell's Knights will be released in August 2013.
AUTHOR SOCIAL MEDIA LINKS
Facebook:
https://www.facebook.com/pages/Author-Bella-Jewel/513907282000951
Goodreads:
http://www.goodreads.com/author/show/7178194.Bella_Jewel
Author Interview:
Thanks for coming, anything I can get you?
Thank you for having me!!
Anything you can tell us about yourself that your readers may not know?
I am married to a biker.
How long have you been writing and who influenced you?
I have been writing since I was a child, I was forever writing short stories and
mini novels at school. I loved to read, and I always wanted to give people the
feeling books gave me.
Is Bella Jewel your real name?
Bella is, Jewel isn't.
What music inspired you while you were writing?
Music, it really creates some explosive scenes in my head.
Favorite place to write?
On the lounge, with my can of pepsi and my laptop on my lap.
What makes you laugh/cry?
My babies make me do both. I love my kids.
In Heaven's Sinners, Spike has his cock pierced and has spiked barbells
anyone you know in real life have such an APA? I wish I did, hehe!
I certainly do, I had to get my research from somewhere….where is a secret though…
Cade & Addison, Spike & Ciara seemed to fit, will you take their story further in future books?
Spike and Ciara will definitely play a part in the other books, everyone wants
to know what Ciara is having!!
Who else in Hell's Knights or Heaven's Sinners do you plan a book for?
Jackson, possibly Muff.
If your books were a movie what celebrities would be cast as the main characters?
You know, that's a really hard question for me, because none of them look like
what's in my head….life is so unfair ha ha!!
GIVEAWAY (2) Signed copies of Hell's Knights (Open Internationally)
(2) Signed Copies of Heaven's Sinners (Open Internationally)
(4) $25 Amazon Giftcards
a Rafflecopter giveaway