"First comes love…then comes marriage…then comes a baby in a baby carriage." We've all heard this saying. In fact, Elizabeth lived and planned her life by this children's nursery rhyme. What happens when life doesn't go according to plan? What happens when the life you created falls apart? How do you pick up the pieces? When do you finally realize what life handed you is indeed perfect, even if it was never part of your plan?

Elizabeth "Beth" Thomas is a thirty year old senior associate at a law firm. Married to her college sweetheart, Grant, they have traveled, built their dream home, and are ready to become parents. They struggle with infertility. Grant wants a normal life again. He wants to go back to the way it was before trying to have a baby consumed their lives. Once they agree to go back to a "normal" life, life hands over a different plan for Elizabeth.
Elizabeth struggles with loss and heartache. She leans on her family, her two best friends, and her doctor. What Elizabeth doesn't see is that her life is going according to plan, only it took a different route to get there.

"Sometimes we plan our perfect life, but life tends to give us life's perfect plan."
http://www.rafflecopter.com/rafl/share-code/M2JiNjJlMDMyMzA5OGQwNzRiNWJlODQzNzE5ZDY1OjQz/
"I'm scared Grant, I don't want us to be alone forever. I'm approaching thirty. I know my window for babies is only open for a little longer. I want us to have children, grandchildren, and great-grandchildren. I envision us sitting in that formal living room with our children opening Christmas presents. We even built this huge house for a future family. It scares me that it will be just you and me in this house. It scares me even more that you will get bored with just me, and leave me for someone who can give you a child."
Grant walks over and scoops me into his lap. I rest my head on his firm chest. I breathe him in. I wrap my arms around him brushing his long dark brown hair off his shoulders. I kiss his neck, I dart my tongue out and lick the sensitive spot on his neck. He tastes salty, and starts to shiver.
"Beth, look at me sweetheart." I push my arms out and grab his shoulder as I look into his deep brown eyes. He uses his thumb to wipe away the tears on my cheek. "Sweetheart, I'm not going anywhere. Whether we have a baby or not I will be by your side till the day I die. I can't fathom a life without you. We've been together since we were twenty one, and we will be together till we are one hundred and one."
I give him a smile and a little chuckle. "That's a long time with me, you sure about that?" I snicker.
"It's not long enough, I will need longer with you."
I wrap myself back into him and grab his face and kiss him with everything I have. He tells me to hold onto him. He stands up, and carries me into our room. He gently places me in the center of the bed. He lies to my side, grabs a hold of my chin with his thumb and forefinger. He stares at me as if he is remembering every detail of my face. "Sweetheart, I love you so damn much. We will have a family one way or another. Just take a break for a while, for me. Please."
I put my arms around his neck and bring him to my lips. We kiss long and hard. He puts his hand under my blouse and rubs my stomach. My hands are in his hair trying to pull him closer into me. I need us to be even closer. He yanks my blouse up and over my head, along with my bra. Grant kisses my neck, then gives me gentle kisses along my collarbone, down my chest to my breast where he starts to suck and tug my nipples. With his right hand he fondles my left breast; he tugs and pinches my nipple with his finger and thumb. Shocks of electricity go straight to my core. "Grant, please I need you…please make love to me." Pushing himself up, he sits back on his heels, licks his lips. He scoots back from sitting between my thighs. He removes my belt, opens the button on my slacks, pulls my slacks off and throws them on the floor. He puts his thumbs in the waist of my black lace panties and leisurely pulls them down. He just gazes at me, full of love in his eyes. I love this man more than anything, I love him more than any future children we may or may not have. I look into those coffee colored eyes and appreciate he is my family. I get lost in the taste of his mouth, the slide and thrust of his tongue, and the sensation of his hands on my body. He stands up and gets completely naked in front of me. Leaning back down on top of me I feel his arousal pressed against my thigh. I whimper and plead. I need him. "Please Grant…I need you."
He fills me in one hard, yet gentle thrust. I moan into his neck, the intense feeling was surreal. In that moment I felt alive, and normal. We made love. The type of love that we haven't made in a long time. The type of love that has brought us back to where we should be.
The next morning we wake up entangled with each other. "Good Morning, my sweetness. How did you sleep?" Grant says is his morning voice.
"I was thinking, about what we talked about."
"Beth, can we give it a rest for a few days? We just talked not even ten hours ago about this."
"Love, just listen and then I won't bring this up for a long time." I roll completely onto him, and place his head in between my hands. "Listen…One more time. All I ask is we give IVF one more time and then we will look into other sources if it doesn't work out. Just, one more time and who knows maybe by the end of the year we will be pregnant?"
He places his hands on either side of my cheeks. Licking his lips, "Sweetheart, I would do this over and over, but it is you that I worry about. Your body and mind go through so much stress. I just want a break from it all. I am all for one more time, as long as you promise we are done for a while. We can practice more on the old fashion way of getting pregnant." He says while wiggling his eyebrows at me.
"I promise, this is our last time…for a while."
My Review: 4 stars
We all have a plan, one we build in our mind, or with the person you love, like an architect, we create a path, one we think will give us a life filled with happiness, one that when we get older we can sit
back and reflect on our perfect life.
However, what happens when a bump in the road causes your perfect plan to go haywire, Do you give up or plan again? Grant and Elizabeth Thomas had a lifetime of plans laid out before them; love, marriage, successful career's and one day a house full of children. Only their path was changed by life's plan.
"Sweetheart, I'm not going anywhere. Whether we have a baby or not I will be by your side till the day I die. I can't fathom a life without you. We've been together since we were twenty one, and we will be together till we reach one hundred and one."
Faced with infertility and struggling with the cost of artificial insemination/IVF a decision to try one more time is made. I wasn't drawn into the story right away I thought it was going to be another boy marries girl, girl can't get prego, they stop trying and bingo a baby is on the way, WRONG… it's far from it, it's so much more, it's life's plan for Elizabeth. Fate is about to step in, taking control and her life's plan will be repaved.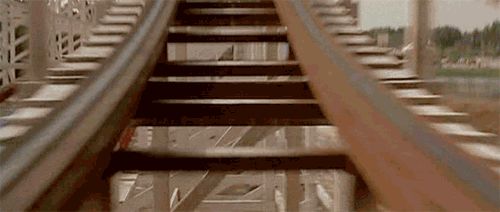 Damn, what a roller coaster ride filled with emotions wait for the reader. The author did a great job in describing the pain of loss and the anger that follows.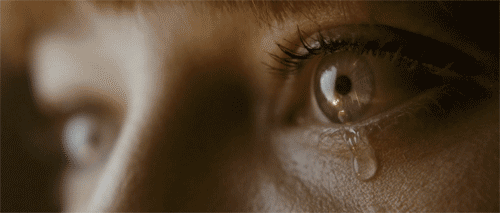 Grief and happiness don't go hand in hand and yet the author was able to pull it off very nicely. She takes you through hideous pain and sorrow and then to pure joy! Compassion and the love of family and friend help Elizabeth get back on a path paved with new plans but only if she accepts it.
"It's hard to welcome a new future when you know to do so means saying goodbye to the past."
I liked everything about this story, Elizabeth's friends Kate and Ella are supportive and funny as hell. I found myself laughing aloud at some of things that came out of their mouth and the way Ella described her kids will crack you up.
And then there's Dr. Jacob Alexander he stands by Elizabeth's
side and helps her cope not only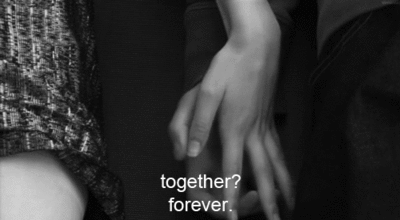 with grief but in preparing for life's unexpected plans!
This is a contemporary romance; there are sexual scenes but not the erotic hardcore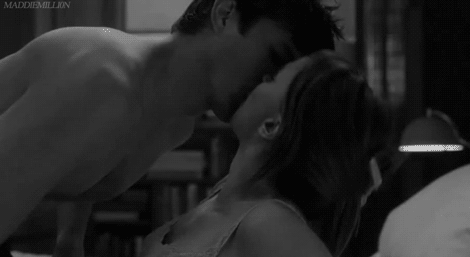 in your face but certainly enough to keep you interested!
I'm looking forward to the author's next book "Life's Second Chance" which will be Kate's story.