As Sir and Paige delve deeper into their relationship, they go on the
hunt for a Club to suit their needs. They find a home at Eros.
Only they get much more than either of them bargained for.
This is the second serial novelette in the My-Sir series.
When Paige Reynolds encounters an unexpected visitor in her and Sir's bedroom,
she's angry, confused, and hurt. Can she push aside her internal restraints,
extend her boundaries, and take the One Night of Control her Sir is offering?
Author Bio:
I write with emotion, occasionally a temper, and I let my words flow free. I dabble in paranormal, contemporary romance, erotic fiction and darker urban fantasy. I fly by the crotch of my panties when writing, though I do try to keep a notebook handy for my many scribbled ideas, plot twists, and characters.
Want to stay up to date on my work?
I've been writing for as long as I can remember. I wrote my first story when I was in seventh grade--A first person account of an entire summer. I went through a massive teen angst poetry phase, and I have notebooks and binders filled with prose.
Ceithin and Aurelia from Fractured Moon showed up in my head. They yapped incessantly, demanding I sit and tell their story. After a month or two of being woken up with harsh whispers, I started writing. They haven't stopped, and in fact, brought friends. Now my head is filled with stories, scenes, snippets and crazy people.
Cue Law and Order music here: dun, dun.
These are their stories.
Oh, and hey... I'm a Virgo.
LINKS:
Goodreads:
http://bit.ly/1aTYRPk
Facebook:
http://on.fb.me/18hQddc
Website:
http://www.erpierce.com
Lock & Key, My Review: 4 ****
Another short story in the My Sir Series. Now that the contract is signed, Sir has total control over what Paige will wear, where she will stand and even is she allowed to speak. The giving/acceptance
of his collar signifies his ownership of Paige
.
"I've never collared anyone, little one. I was close once in my first Dom relationship, but I'm so glad something always held me back. In hindsight, I'm guessing my hesitation was due to you."
Paige and Sir need to establish a playground where they can enjoy the frenzy of satisfying their
needs.
Club Eros is a place where they both feel comfortable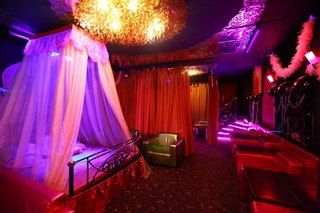 until Sir's past catches up with him, and her name is Janice.
The former sub that is not happy that she has been replaced.
"How dare Sir Nicholas dismiss me like that. And her? What a snobby stupid bitch."
Paige is a feisty one, she wants to please and follow the commands of her
master/Sir, but deep down she too wants control.
Prepare yourself for a spanking, a punishment F**k and a night at the club where Paige will be on exhibit.
Okay so two things I didn't like, first Sir calling Paige *brat*, I don't mind *little one* but brat doesn't do it for me. Second, Janice's arrival, her dialogue sounded off and not that of an experienced sub. Other than that, the sex was hot and Sir still has my attention.
One Night of Control, My Review: 4 ****
The third in the My Sir series, Sir has a surprise for Paige.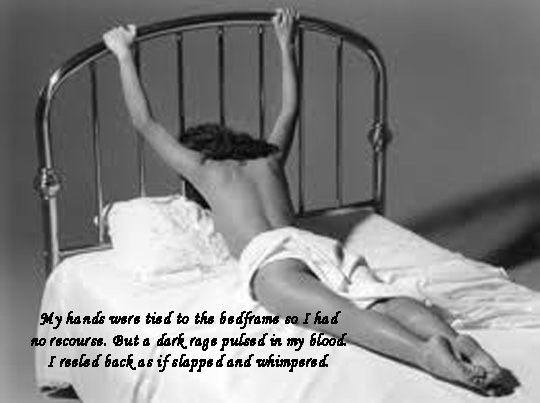 He's giving her the chance to be in control and orchestrate their next sexual playtime.
Only his surprise includes Janice, his ex-sub one who Paige despises, hesitant at first,
all she wants is to make Sir happy so she agrees and now must set her terms for the
physical contact. Another hot and steamy short as Sir takes Paige to new heights of sexual pleasure.
With Paige in control and calling the shots the sounds of passionate
moans and toe curling pants have you seeking out release of your own.