Synopsis:
Twenty-year-old Holly Pearson never dreamed that while working at her father's motocross track she'd run into the walking, talking definition of trouble in a sexy, tattooed package—Trip Douglas, the man sent to evaluate the track for a possible investment opportunity. Holly makes no attempt to hide the fact she despises Trip, but she learns to be civil toward him when he offers to help her land the man of her dreams. Trip needs a break from the crazy rock-and-roll lifestyle he's been living for the past few years. With his Black Falcon band mates settling down with marriage and babies, Trip peruses an investment opportunity in motocross, something he's always been passionate about. Hiding his celebrity status, Trip infiltrates the new business posing as a dirt bike rider training for the X-Games. The only obstacle is the owner's daughter, Holly. She's a real ball bustin' Ice Queen, and she'll do whatever it takes to make the deal fall through. Trip soon discovers that winning over his new enemy is the key to gaining a partnership in Mountain Time Speed Track. Knowing he's the expert on getting laid, Trip ropes Holly into becoming his ally by helping her score a date with the man she's crushing on. The problem is, the more time Trip and Holly spend together, the more they uncover the undeniable attraction between them. Soon they both realize that even the best laid plans go to hell when you find you're falling in love with the enemy.
**Book THREE in the Black Falcon series. Can also be read as a stand-alone novel**
Add Rock The Beat on Goodreads:
Buy Links:
Amazon: http://goo.gl/YMBImm
Barnes & Noble: http://goo.gl/NT9OHp
Excerpt:
The thought of throwing Holly down on this counter and fucking her seven different way from Sunday entered my head about a thousand times during our little heated discussion. Girls with attitude are hot and she's exactly my type—a petite blonde with perfect tits. Even when she was mean as hell to me, all I could think about was kissing that rude mouth of hers. See what I mean? I can't function without sex—it's like a fucking drug. I'm used to getting it daily, and when you don't get what you crave, you'll find your fix wherever you can. Which is why that lay last night, even as lousy as it was, was a blessing. I was at least able to keep why I was actually here on my mind and not be completely distracted by those perky, little tits of Holly's. Going undercover at this dirt bike racing track, looking at it as a potential investment will be good for me. I need to branch out a bit. I've gotten bored with all the time off Noel and Riff have need lately. Both of them decided to run off and start families—I get it—but that does nothing for me. I need something else to occupy my time. If I'd had to sit in the house with my brother and work on one more song I swear to God I would've gone nuts. Noel and Riff are killing me with their need for all this personal time off.
What about me? What about my needs?
Playlist:
Direct Link:
http://open.spotify.com/user/1255624671/playlist/3I0jtNOHBalY2Kqbt4ORxk
Author Bio:
Michelle A. Valentine is a Central Ohio nurse turned New York Times & USA Today bestselling author of erotic and New Adult romance. Her love of hard-rock music, tattoos, and sexy musicians inspired her erotic BLACK FALCON series.
Social Media Links:
Blog:
http://michelleavalentine.blogspot.com/
Facebook:
http://www.facebook.com/pages/Michelle-A-Valentine/477823962249268?fref=ts
Twitter:
https://twitter.com/M_A_Valentine
Goodreads Author Page:
http://www.goodreads.com/author/show/6540645.Michelle_A_Valentine
My 5 Star Review:
While Black Falcon is on break (Noel & Riff are missing their women) Trip Douglas The band's drummer decides he needs a change; he needs something to fill the void and ends up in Arizona at Mountain Time Speed Track, he's looking at the place for investment purposes.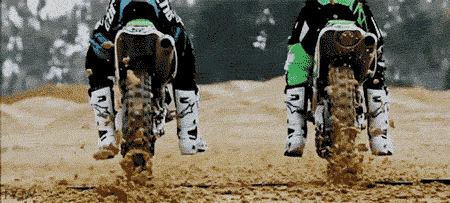 OMG, let the fun begin. First, Trip meets Holly Pearson at a club and the two get down and dirty.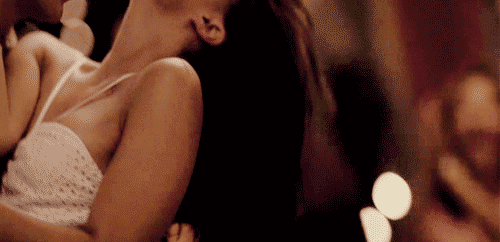 What a surprise when they meet again,
Holly's father owns the failing speed track Trip is looking at and not wanting to expose who he is Trip pretends to work for the investor. Holly's been burned in love, her cheating ex-boyfriend of two years left her heartbroken so she's not looking to hook up…but who is strong enough to resist Trip! I loved the relationship that builds between the two, Trip had his share of heartache too but the magnetism is so strong neither has the strength to fight it. The game of cat and mouse they play will
leave you grinning from ear to ear!
Trip "aka" King of Orgasm lives up to his name as his skills burned right through Holly until she explodes in ecstasy.
The author can write steamy and will leave you squirming
in your seat! Holly's ex, Jackson is an asshole who thinks he can win her back… seriously…not happening, once you've had Trip there's no going back! He has a dirty mouth and I wanted him to
whisper dirty sexy words in my ears, growl!
I love Holly's BFF Max, he is always watching her back a loyal and supportive
guy who finally comes out and claims his gay status.
Something's going on with Black Falcon member Tyke, Trip's twin brother is talking crazy I was screaming nooo…..mind fuck!
Tyke is the next Black Falcon that will leave me biting my nails until his story is revealed!
My favorite quotes:
"I promise you'll love the way I fuck you."
"Easy there, sugar tits, no need to be bitchy. I'm plenty fun once you lose that stick up your ass."
"Don't let the tattoos fool you, sweetness. There's a stellar mind behind these good looks."
"When I decide I want something, I get it. Always. Failure isn't in my vocabulary."
"Watching you come is even hotter than I imagined. I can't wait to bury myself inside you."
"Cover your fucking cock, you dirty manwhore."
"Get ready sweetness. There's a whole lot more where that came from. I'm the self-proclaimed Orgasm King."
"I'm not going anywhere sweetness. Ever."
"God, Trip. I don't think I'll ever get enough of you."
And I'll never get tired of or forget this one!
"This song goes out to the girl who shredded my heart back in high school. It's called
Ball Bustin' Bitch, and Lanie, this one's for you."
Damn, when the series is over I'll be in mourning for a long time!