Moving Forward (Timing is Everything 1)
Synopsis
Jesika Reynolds' heart was left broken one year ago when her husband died, leaving her and her son alone in this world. Slowly, she started putting the pieces back together of her life. Knowing that she may never open herself up to love again. That was until the day Derek came into the picture.
Why does this gorgeous stranger seem to care so much, so suddenly?
Derek Jordan's charm drew her in with an instant connection, and familiarity that helps her feel at ease. Her heart is falling at his feet, but as their relationship grows, so does a secret from both of their pasts that neither saw coming. One by one, the threads slowly start to unravel.
Can their newly sought love stand up against the secrets that life is unlocking to their pasts? Or can they decide together that moving forward and forgetting the past is the only option for them to find true happiness?
**Intended for Mature Audiences**
My 5 Star Review:
Moving Forward ( Timing is Everything)
Simply one of the best books I've read this year. It has it all, love, family, pain, deceit, and tragedy.
One night will change Jesika's life in a flash. Driving home from a night out a car accident claims
the life of her husband Jake.

If not for an off duty fire fighter she too would have perished.
Jesika's life will take another turn when a year later, she meets that fire fighter only
she doesn't remember him, and to her surprise they meet again this time at a bar where
he is the drummer in a rock band. She feels an attraction for Derek but feels guilty as if
she's betraying her deceased husband.
Amazing story as Jesika strides to move forward with her life allowing love back into
her life and her heart. When she and Derek get together watch out, it's hot, sensual
and oh so satisfying. Seriously he's a fire fighter and a drummer with stunning blue eyes
who wouldn't fall for him! Her friend Mallory is a sexual kitten, no ties, fun and hot
sex is her mantra until she meets Seth, Derek's brother the lead singer for their band
but that's going to be another story! Secrets will be revealed which you won't see coming
and when they are both Jesika and Derek will need trust and strength to overcome what lies
ahead. I felt Jesika's pain, felt the euphoria of her love and the agony of Derek's past.
Just amazing! I look forward to book 2 in the "Timing is Everything series.
"No Going Back", Seth and Mallory's story.
No Going Back (Timing is Everything #2)
Synopsis
Life isn't always about fairytales and happily ever-after's according to Seth Jordan. After having his world shattered and heartbroken beyond repair, he had always sworn off the idea of love. He was perfectly content with continuing his life with worthless one night stands and no strings attached sex. That was until one blue-eyed blonde managed to seep into places he thought were cemented shut.
Like a jack hammer, Mallory Prentice came into Seth's life and cracked the hard exterior that surrounded his heart. She's the one woman he was starting to feel might be worth taking a chance on.
But life doesn't always hand you the easy road. Sometimes you are constantly hit with the bad and have no hope of any good ever showing up.
Will Seth and Mallory realize that ultimately they are the ones who are in control of their life's outcome? Will they embrace the future and fight for their own happiness, or will they keep lingering in past mistakes and let it keep them apart?
Life is all about forgiveness and second chances. Once you come to that conclusion and just go for it, there is…no going back
.
My 5 Star Review:
If you already read Moving Forward then you know Mallory Prentice is carrying Seth Jordan's child. Only problem is, Seth doesn't know it. She went to Jesika and Derek's wedding with the plan on telling him, until she showed up. Allison, Seth's wicked ex who vanished a few years before with a story she miscarried their baby.
Now Allison is back and plans to claim Seth as hers! It would figure, The Rifters, Seth's band, are just about to make it big and she comes back into the picture with a ludicrous story that leaves Seth stunned. I wanted to scream. Mallory decides it's time to come clean about her pregnancy but she may already be too late.
Lies escalate, feelings are hurt and Allison has a plan to destroy all. Nick is back, he was Mallory's ex boyfriend and still in love with her. If Seth doesn't want her he is only too willing to scoop up the broken pieces of Mallory's heart.
I could not believe everything that was going on here; first Allison lies to get Seth back, then Seth lies and breaks Mallory's heart, a new revelation about Seth's father is exposed and then just when you think everything might finally come together the author Erika Ashby throws another wrench into
the mix that left me crying like a baby.
So many ups and downs I felt like I was on a nightmarish escalator ride. I loved Seth until he went back to his old bad boy rock star ways and hooked up with any shank that looked his way, I don't care if he was hurting, keep your dick in your pants if you really love someone. I wanted to smack him and then I wanted to comfort
him.
He didn't feel like he deserved to be loved he was so screwed up but man could he still F**K and leave them screaming out his name. Talk about earth shattering sex, Seth is king, especially with his APA!

I loved Mallory, she never felt like she truly belonged and yet she was strong, loyal and funny a hell. She went through a lot in one lifetime and came out a winner. I felt so many different emotions, twists and turns I wasn't expecting.
Another hit for Erika Ashby!
Now I need to read "In the End" Jake's story, I need to know what was in the letter Jesika is about to
open!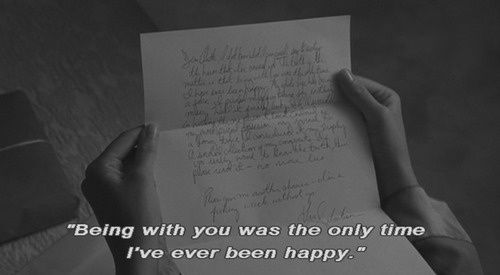 I received an ARC of this book and was happy to read another Erika Ashby work.
In the End (Timing is Everything #3)
Synopsis
*Novella-Prequel to Moving Forward*
Jake Reynolds' life had always been perfectly mapped out for him as he was growing up. The only time he ever felt like he had any control over it was when he was inside the cage—the same cage that held no for sure outcome. In his twisted mind being inside that ring with his opponent was the most freeing feeling. In that moment alone he was able to let his perfected guard down and be who he wanted to be.
From the outside looking in, everything about Jake's life looked perfect, but he knew that he wasn't. His whole life had been set up for him before he was even born, and even though it's not the life he wanted, he continued living it.
When you have everything you could ever want at your fingertips, why screw it up?
That was his mindset until the night Jesika showed up at his fight. He knew she was different from the get-go. He also knew he didn't deserve her, but that didn't mean he didn't want to try. Jake had skills inside and out of the cage and he was known to always get what he wanted no matter the risk. But was he willing to change who he had always been in order to keep the one that he thought was worth the fight? Will it all be worth it in the end?
**My 5 Star Review:
This for me was the finality I needed for the Timing is Everything series. We briefly met Jake Reynolds in Moving Forward, as he reflected on the mistakes he made in his life, right before he died. His death set forth a string of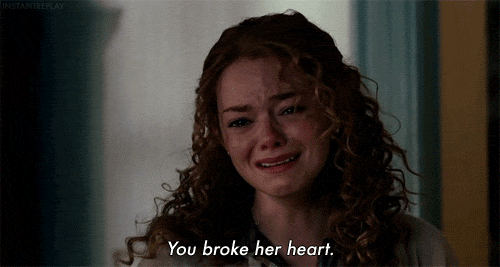 deceit and pain as Jesika struggled with the secrets of his past… their past. Jake knew the other shoe
was about drop,
his past is about to catch up with him, however, how does he break it to Jesika, the only woman he
ever loved.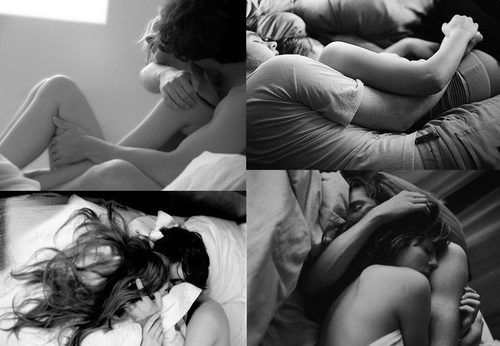 The only woman who ever loved him, how do you tell the love of your life that one fucked up night
you cheated on her,
and years earlier, you fathered a child with that same woman. A letter, he decides to write down his confessions and profess the never-ending love he has for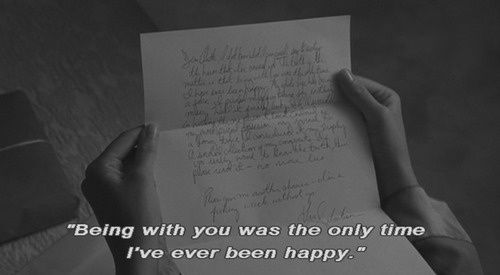 his wife, with hopes one day she would forgive him only he couldn't have predicted he would die before she read it. He thinks back to that night…when he met Jesika and knew she was the one.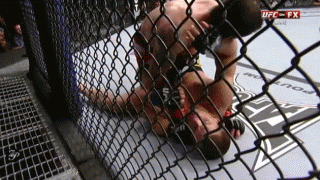 Reflections of their 8 years together the good, the bad and the ugly, the ugliest being the Deception and pain he endured keeping the truth from her for too many years. Powerful words and thoughts etched on paper, only he will never know how it might have ended.
Of course, I knew what was coming… I knew what his fate was,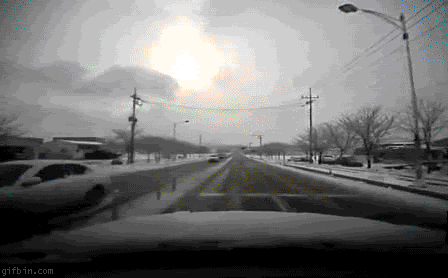 but now that I have a better idea of who he was and the circumstances that led to his lack of honesty I
reached for the tissues!
One of the things I thought was clever was how each chapter was called a round. Ten rounds and you're out! I liked Jake, I really did, I only hope as Jake did, that someday Jesika would forgive him.
BUY TIMING IS EVERYTHING BOX SET NOW
BUY MOVING FORWARD (TIMING IS EVERYTHING 1) NOW
BUY NO GOING BACK (TIMING IS EVERYTHING 2) NOW
BUY IN THE END (TIMING IS EVERYTHING 3) NOW
Excerpts
~Moving Forward Excerpt~
My heart is pounding like it's going to burst out of my chest. This woman has no freaking clue what she does to me. Gah, or how good she feels. It's far better than I could have ever dreamt. This goes above and beyond getting laid, and getting mine. This is all about giving. They say giving is better than receiving and in this case, trying to show her without words how much I love her, it is. I can sense through the way her body responds to mine, the look in her eyes, and by the few words that have been spoken, that she's trying to show me that she feels exactly what I do. This first time experience between us is filled with pure need. We are able to show each other things we feel with something as simple as touch. I want to take her over the edge again, but I know I'm not going to last much longer because everything I'm feeling right now isn't going to let me drag it out.
~No Going Back Excerpt~
"You know, spitters aren't quitters, Mallory." Seth says in a serious tone as he pulls his face away from mine. "Okay," I slowly drawl out, not sure where he's going with this. "As long as you keep the lid on the juicer, you're a winner in my book." "What the hell is that supposed to mean?" I ask. He shrugs as his mouth starts to turn into that sly smile of his that I fine absolutely irresistible. "You know, you don't jump ship before it's even docked. You keep the lava contained while it's erupting." The he sighs. "As long as you let me nut in your mouth, I don't care what you do with the contents." I laugh. "Well, that's good to know, but for a reason that I'm now sure you're aware of, I'm still gonna taste your residual nut juice in my mouth whether I spit it or down it."
~In The End Excerpt~
It wasn't supposed to happen this way. I wasn't supposed to wake up in the bed next to another woman…her of all people. I'm all too familiar with the likes of her kind and it isn't just because we use to be fuck buddies…back when I was into snorting shit up my nose. Times when I'd rather be high than deal with reality. Before I ever found my true passion and release—the one that came from being in the ring. "Get the fuck out of my bed!" I yell as I scurry to find my boxers through the slew of clothes thrown everywhere. Fuck. I really fucking did it. The old me showed his fucking ass last night, and I have no damn recollection of it at all. Fucking brilliant.
Book Trailers
Direct Link: http://www.youtube.com/embed/JIm7CxnN0co
Direct Link: http://www.youtube.com/embed/OiRIQumG0KM
Direct Link: www.youtube.com/embed/HzdEcuzMVp0
Meet Erika
Being born an "Army Brat", Erika Ashby has been residing in Oklahoma the last 10 years finally putting an end to the nomad tendencies she had grown accustomed to. She's a happily married woman who has 5 kids between her and her husband. She has an insane passion for music and embraces her Inner Groupie any chance she has. It wasn't until the age of 29 that she realized she also had a hidden passion for reading; before then she claimed to have hated it. Six months after unlocking that deep desire she never knew she held, she turned the key to another chapter of her life which has become the desire to write. And the rest is still history in the making.
Giveaway
a Rafflecopter giveaway