Bullet
Jade C. Jamison
BUY LINKS
Bullet 5 Star Review
Wow, I feel totally drained…emotionally. The story of Valerie Quinn and Ethan Richards has sucked the air out of me, in a good way. Valerie, a first year college student is about to embark on a journey that will awaken all that is new and unexpected when she meets Ethan.
A good girl from a stable and loving church going family Valerie will have her moral wisdom tested and explored. Ethan a guitarist in a rock metal band "Bullet/Fully Automatic" exudes pure rock God status.
His life is just the opposite of Val's, coming from a less than happy family life, he's toxic, their common denominator…music. You may think you know where this is going…sweet naive virgin falls for sexy bad-ass upcoming rock star, they fall for each other, achieve stardom and
live happily ever;
WRONG, there is no happily for Val and Ethan.
This is not your
mother's Harlequin Romance novel
instead a dark, gritty and sometimes depressing account of sex, drugs and rock and roll. I read other reviews and some complained about the cheating…well, WTF Ethan's a douchbag, not all rockers change their ways when they meet "the one" and frankly I'm finding it a little boring when a rock god man-whore suddenly becomes the golden boy, really?
Cheating is real, it's a part of life, it provides lawyers a living.
Heavy stuff here, I was a wreck most of the time. Told from Val's POV it takes place over a period of years using both past and present from Val and Ethan's first meeting to their poisonous and painful end. I held my breath each time the story shifted to the present and was so annoyed by the way Ethan toyed with Val I wanted to throw my kindle across the room.
But, I couldn't I had to see this through to the end. Of course there are steamy scenes, once Val was deflowered her desires were no longer innocent.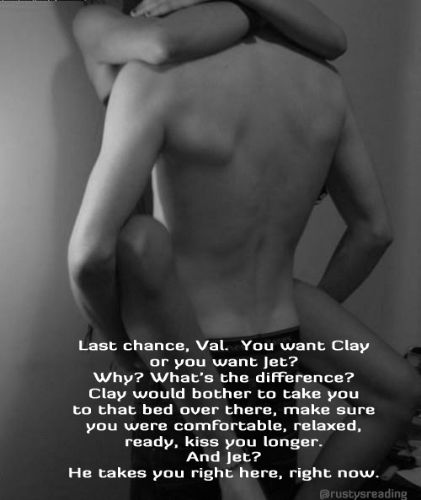 I love rockers so this was perfect for me. The realistic feel of their story captivated me, I knew who the characters were, and I felt them lurking in the room with me even after I finished reading, they were still with me.
The author did a fantastic job in developing each character; it is a long book but so worth it. At times I felt like I was reading Val's personal diary, detailing the course her life took from watching the band grow to becoming part of the band to the joys and pain of love.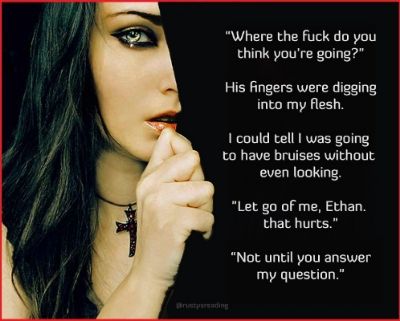 Brad Payne, Ethan's best friend stole my heart and still has it, he's gorgeous inside and out and became a good friend to Valerie,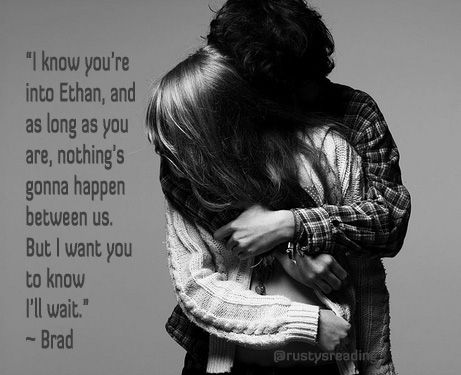 one she would need many times over the course of the frenzied years spent pining over Ethan. Clay/Jet, guitarist from Last Five Seconds where can I get one?
Wow, delicious, sexy and I can't wait to dive into his story (Feverish).
First, I need to begin Fully Automatic
I need to know what went on in Brad's head, how he felt about being the sole person to keep everything together so the band would succeed and where the hell did he meet Karen?
Then Rock Bottom,
is it possible Ethan can be rehabilitated?
Yeah, I know I'm not reading the series in order but that happens sometimes and it works for me.
About the Author
Jade C. Jamison was born and raised in Colorado and has decided she likes it enough to stay forever. Jade's day job is teaching Creative Writing, but teaching doesn't stop her from doing a little writing herself. Unfortunately, there's no one genre that quite fits her writing.
Her work has been labeled romance, erotica, suspense, and women's fiction, and the latter is probably the safest and closest description. But you'll see that her writing doesn't quite fit any of those genres. You'll have to discover Jade's writing for yourself to decide if you like it.
twitter username:
JadeCJamison
facebook: https://www.facebook.com/JadeCJamison
facebook street team: https://www.facebook.com/JadeCJamisonStreetTeam
goodreads author: https://www.goodreads.com/author/show/4876604.Jade_C_Jamison
amazon author: http://www.amazon.com/Jade-C.-Jamison/e/B004XO696S/ref=ntt_athr_dp_pel_1