OUT NOW- Gratis: New Beginnings - FREE Erotica
Hot on the heels of the well-received
Gratis: Midwinter Tales
anthology, published in December last year, a new collection of quality erotic literature is ready to follow in its footsteps.
Bringing some familiar names, as well as a sprinkling of new authors,
Gratis: New Beginnings
contains themes of redemption and personal growth mingled with the tantalizing (and at times scandalous) imagery and intense emotion of erotic romance.
Spring is a time perfect for falling in love or lust and the ten authors of
Gratis: New Beginnings
are keen sweep you up in their erotic fantasies. This collection contains stories by Erzabet Bishop, M.J. Carey, K M Dylan, Jason Jaxx, Kay Jaybee, Livilla Sanders, Hedonist Six, Molly Synthia, Chloe Thurlow and Elizabeth Woodham.
Gratis New Beginnings – Story blurbs
Notes from a Blue Bike
by Erzabet Bishop True love began between the spokes of an ancient blue bicycle. They say you can never go home again…but what if home was there waiting for you all along?
Justine returns to her small home town to save money for school knowing it will never be the same without the one true love that got away. Kate is the owner of the internet sensation The Sugar Whip bakery. Vandals threaten her business, but what will shake her up most of all is coming down the road on an ancient blue bicycle.
Home is where the heart is. If you have the courage to let it in.
The Love That's Sleeping
by K M Dylan. When her best friend Natasha arrived in Paris to throw her a bachelorette party, fashion model Katie Wolfer knew she was in for a wild ride. But little did she know what an explosive night it would become. This story is chapter two of "First Lady," the third novel in K M Dylan's fictionalized erotic memoirs of a supermodel (the Cult of Beauty series), but it stands on its own.
Countdown
by Jason Jaxx
If you catch me, you can have me:
a bewitching call that sends Dave in pursuit of a gorgeous brunette. A journey of twists, turns and raw sexuality that seems destined to end, dashed by its illicit nature. Racing against time and circumstance, does the onset of Spring promise the prospect of love?
Unbuttoning
by Kay Jaybee Unbuttoning- Rewarding herself for losing weight by buying a new dress, Laura eagerly awaits her lover's reaction to her new look. Meanwhile, Jenny has her own plans to prove to Laura that she loves her and her sexy figure, whatever size it is. Having secretly bought Jenny some very special presents, Laura sets out to see if her girlfriend's stamina is as strong as ever- one button at a time….
Past Perfect
by Livilla Sanders Tanya McAvoy is forty five, lesbian and an inveterate sexual predator. Her dalliances are as casual as they are brief. A chance encounter with her first lover brings back memories of the wild passionate night that transformed her life from perfect but frustrated student to voracious hedonist.
Holding On
by Hedonist Six Five years as a sexchat operator have been more than enough for Charlotte. She can't wait to leave it all behind: the late nights, the dirty talk and the mouthbreathers on the other end of the line. But there's a little hitch, a hiccup in her plan. There's one client she would rather not quit talking to…
Robbie's Starlets
by Molly Synthia How can a man with ready access to young, nubile, and sexually motivated girls possibly remain loyal to his wife? Connie can't accept that her film producer husband isn't tempted by his starlets or, at the least, disappointed with the sex life in their marriage. She's determined to become the perfect seductress for him but how far will she have to go to satisfy him?
Khloya
by Elizabeth Woodham Multi-layered: a Matryoshka, Chloe Merrywell leads a hedonistic lifestyle. The ache in her promiscuous heart is satisfied by lovers, male and female and by the lustful, debauched, Nicholas Kamarovsky. When Chloe meets army medic, Dan, her approach to life undergoes a transformation. She tries to embrace conventionality and takes steps to eliminate old ties. Will Chloe escape the magnetism of her long-term, older lover, or is she forever destined to be Kamarovsky's Girl? ****
Due to the explicit nature of some of the scenes within this book, it's strictly 18+.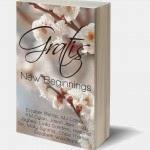 Get Gratis: New Beginnings FREE on Kindle from:
Get
Gratis: New Beginnings
FREE on Kindle from:
Gratis-New Beginnings 5 Star Review
Ten short stories from talented authors of erotica with just enough dialogue
to complete them, no loose ends, no cliffhangers just the way I like it.
Some are shorts from full-length books so if you like what you've read
check out the full version. From romantic to hard core scenes of screaming
hot sex there's a little bit of something for everyone.
Pick a story read it and move on to the next, variety is the spice of life!
This collection contains stories by Erzabet Bishop, M.J. Carey, KM Dylan, Jason Jaxx, Kay Jaybee, Livilla Sanders, Hedonist Six, Molly Synthia, Chloe Thurlow and Elizabeth Woodham.
Themes include: Lesbian, BDSM, Romance
Just a hint of what is ahead:
1. Reunited, Justine and Kate can finally enjoy what was denied when younger.
2. David and Alice have survived a failed relationship to discover a new calling; Master and Sub!
3. You will be treated to a naughty bachelorette party, ooh-la-la!
4. If you catch me, you can have me, ready… set... go.
5. I love you at any weight, like unwrapping a gift.
6. As Tanya searches for her next taste, memories of her first fill her mind.
7. Hello Candy here, phone sex and a career change set the stage for a possible love connection.
8. Feeling insecure after years of marriage Connie decides to spice up their sex life.
9. The roll of the dice is their contract.
10. Life revealed through a set of nesting dolls and as each one is opened Chloe's
salacious
sex life is on display only who will claim it?
Raw and erotic scenes of sexual connections will make you blush while your
body will seek sensual pleasure.

Not for the puritanical reader as it will shock and
corrupt
you!

Is there anything better than free erotic short stories, hmmm, maybe
if they came with a vibrator!
Meet KM Dylan: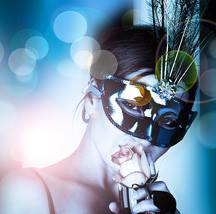 K M Dylan is a former model turned author. She is half French, half American and lives in NYC. Her introduction to erotica was from amazing classics her parents had hidden away.
After reading books by Anais Nin, Emmanuelle Arsan and Pauline Reage's Story of O, she decided it was okay to experiment sexually and came to view sex as a sensuous erotic experience, sometimes linked to a romantic relationship, and sometimes not.
Ms Dylan's career in fashion together with her sexual exploration have provided inspirational material for her erotic writings.
Facebook –
http://www.facebook.com/KMDylan
Tumblr –
http://kmdylan.tumblr.com