Untamed Series #1, 5 Star Review
I cannot tell you how much I loved this novella and to know there will be five more to follow makes me as happy as a kid in a candy store.
Reagan McKinley comes from a family of wealth and stature in the community. Powerful and unyielding they have set a course for her life even if it's not what she wants.
Art is Reagan's dream, but that's all it is a dream not one worthy of the McKinley name.
Her escape; alcohol, drugs and one-night stands.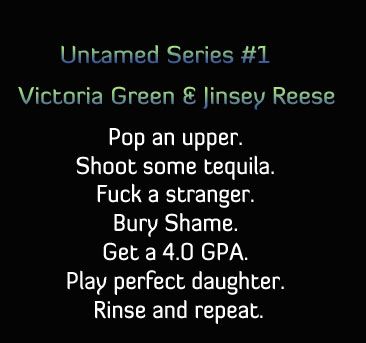 Dare Wilde invades her life and turns it upside down, inside out and gives her hope. A blue-collar worker, who is way out of her "league" gives in to the magnetic pull that draws them together. Delicious, hot and steamy scenes had me purring like a cat in heat.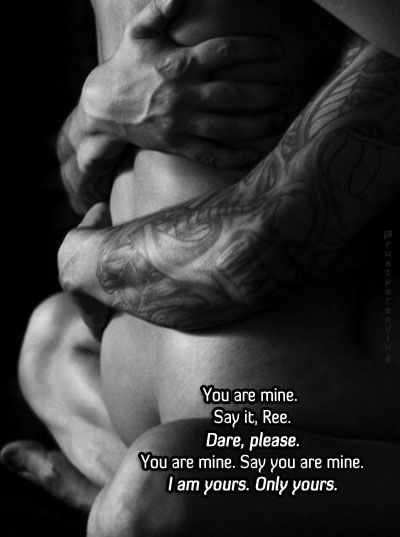 It's true what they say about opposites attract, Reagan and Dare are as opposite as night and day and yet somewhere in the middle they blended together to become one. I loved Dare, I was hooked from
the moment he whispered "Ree" in Reagan's ear.
I liked that he was a regular guy and not some CEO, rich playboy or a bad boy rock star. He felt real to me. His family has some "issues" and will fall prey to Reagan's monstrous father. Reagan made my heart ache. Beautiful, educated but lived with so much sadness
and that family of hers gives you the insight of why she does what she does.
Family is Reagan's worst nightmare and her father is the cause for the ending that left me wanting to strangle him.
The authors Victoria Green and Jinsey Reese did a great job introducing the characters, their background add in romance, family drama and some red hot love-making and you end up with one intense story.
Can't wait to see how this will all wrap up in the future series.
Author Contact:
Victoria Green:
https://www.goodreads.com/author/show/7165422.Victoria_Green
Jinsey Reese:
https://www.goodreads.com/author/show/7882176.Jinsey_Reese
Blog:
www.thebrotherswilde.blogspot.com

Twitter: @VG_Writes @JinseyReese