Saving Marissa 3 Star Review
Familiar storyline, horrific childhood memories of abuse haunt the beautiful Marissa. Determined to keep herself safe from any future pain she lives in her own safe little world.
No dating, no physical contact with men and certainly no boyfriends but the nightmares still come as she lies in bed alone.
Then one day at work in walks Esteban Diaz, tall, dark and dangerous.
I didn't trust Esteban from the start, he's too suave…too soft spoken, a smooth operator.
I knew it was only be a matter of time before he showed his true colors. The author has not revealed his connection to the drug cartel, is he or isn't he? I'm thinking…yes.
Marissa, started out as a strong independent working woman with a set of rules she lived by and then that was thrown out the window when Esteban entered her life and she gave into his every demand.
Let's face it, Esteban is a polished desirable man, who wouldn't fall under the spell of his silver tongue.
Sex scenes, yes.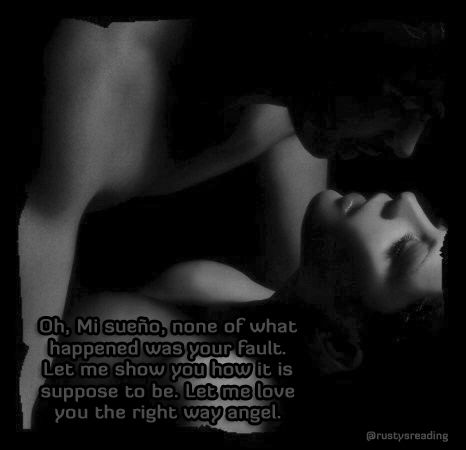 Michael, Marissa's boss has a crush on her but her no dating in the workplace prevents that from moving forward. He does show real support and concern for her and I hope in a future book we will find out more about him, who knows, maybe he'll end up being Marissa's true hero.
The editing is poor; there are many spelling errors in my copy which may be an unedited version.
The writing is simple, uncomplicated not much to stop and rethink. I swear I was reading with a Spanish accent!
It's a short read, easy to follow, fast-paced, no filler.
I'm not a fan of cliffhangers but since this is a series of shorts I was prepared for it.
About this author:
I am a stay at home mom of 15 year old twins. One of which is special in his own way. When not reading or writing I enjoy the outdoors with my family and spending time with my eldest son and his family. I am a proud grandmother of two beautiful little girls.
After I completed my Bachelor's in CJ I wondered what to pursue. I started reading books and was hooked. I eventually put my degree to use writing stories that centered around my studies. I enjoy bringing my characters to life and hope you will enjoy as well.
You can stalk the author:
website:
http://www.trelyncecileauthor.wordpress.com
https://twitter.com/TLC24740
email:
trelyncecileauthor@yahoo.com
Facebook:
https://www.facebook.com/pages/Tr%C3%A9Lyn-C%C3%A9cile-Author/1410181235889243